Next Fair October 29th & 30th 2022
~~~~~~~~~~~~
Get Insights and Messages with Powerful Readers & Healers, Hand
Picked and Certified by Crystal Connection
@ Crystal Connection New York 116 Sullivan St Wurtsboro
~~~~~~~~~~~~~~~~~~~~~~~
~ Appointments Highly Recommended ~

Call to make an Appointment 845-888-2547

Bill "The Wizard" ~ Intuitive Reading ~
Intuitive/Medical Dowsing "Seer"
Bill uses his intuitive skills and tools, along with his unique connection to the universe, to provide you with the information needed to help see the choices in your life.
He is also able to spot potential health issues so you can make an educated decision about options available to you. Bill has an excellent track record of being accurate and informative in his predictions and what he 'sees'. $25/$45
Anjhalia Kate Loye~ Akashic Record Reading
A
njhalia Kate Loye~ Akashic Sou
l Readings. Her Soul Readings are for initiates and seekers… bringing the soul's clear guidance to awaken your spark! As she channels, you feel the vibrational resonance that says "this is true", and your heart opens wide to breath authentically. The words of wisdom from the great Masters speak secret messages, …of your ancient gifts, your aspirations, your mission and soul's journey on this earth. You may receive an akashic record, ancestral clearing, wisdom teachings for your evolution, emotional release, purification and gateway's opening.
$45
Tiffany~ Elemental Tarot
Reading tarot for over 20 years I've learned that the cards never look the same twice. Each time I read them a different picture and story emerges based upon the message the cards have for the seeker. In partnership with the personal vibration of the seeker and the story the cards tell, the message is intuitively delivered with compassion and understanding. Life is a journey and as Rumi stated, "what you seek is seeking you". $25/$45
"Adam" Joe Diblasi- Crystal Skull Readings
John is a psychic channel - conduit, crystal and crystal skull channeller, neo-shaman, multi-dimensional healer and specializing in past life, future-timeline, life path, soul blue-print, and soulmate relationship readings. He has been into holistic health for over 25 years and has been conducting spiritual and energy healing classes for over 20 years.
Experience the influence and energy of Crystal Skulls Timeless Emissaries of Love and Light during your reading; Divine Energy and Divine Consciousness. Harbingers of change and transformation; their energies in a sense multi-dimensionally from the stars, Star Nations, and Cosmos and into the Power of Now. As long forgotten friends, Oversouls, Angels, Archangels, Ascended Masters, Boddisattvas, Great Shamans/ Ancestors, Starry-eyed Ones, they come forth to you with an amazing mission/ destiny to raise consciousness, vibration – frequency to the level of unity consciousness on the planet. $45
Michelle Lorenzo~ Ancestral Bone Casting or Tarot Readings.
Join Michelle in working with the ancestors to help you resolve conflicts, remove blockages, and move forward on your path to personal fulfillment through a contemporary form of the ancient art of bone-casting. During this session, Michelle throws various bones, charms and gemstones into a woven bowl to read and discuss the personal messages received for you. Michelle has a deep commitment to using her psychic ability and education in Tarot, psychology, massage therapy, reiki, hypnosis, and genealogy to assist herself and others on their path of personal growth and well-being. $25/$45
Timo
thy
A
rculli ~ Energy Healer and Teacher
Heal your body and improve performance by optimizing your natural energy flow.
Timothy is a Qigong instructor and Usui Reiki Master, who will work with you to pinpoint disruptions and energy blockages to encourage healing and alleviate ailments.
Drawn from years of his own practice, intuition and training with multiple teachers and masters across the US and Hong Kong, he has developed his own unique system which helps to efficiently create conditions for healing intended to help with problems such as discomfort, range of motion issues, arthritis and anxiety just to name a few.
Along with your healing session, he will give you quick and simple techniques to do on your own, putting the power to heal back in your hands. $45

Rebecca Golgoski ~ Oracle Cards
I am an Intuitive Empath. I am sensitive to energy and can feel your emotions, as well as sometimes your physical pain.
Individually, I love providing Soul Healing sessions. By tapping into your energy, I also sense your truth; that is, who you are at your soul's core. These sessions often make you feel calmer, lighter and brighter so you can show up for yourself and those you love. A Soul Healing session can include Oracle Cards and/or energetic body scans with my pendulum – two tools I absolutely adore! $25\$45
Hannah Strangways ~ Energy Healer
Hannah Strangways is a Reiki Master sharing her gifts. She's a talented light-worker who is masterful in clearing, transforming, and reintegrating energy. Hannah is also a dynamic clairvoyant who can receive detailed visions during a session. A Reiki Session can leave you feeling peaceful, more resolved, and with feelings of closure to chapters no longer necessary for you to keep reliving in the body and the mind, in the present. Clients have reported feeling immediate shifts and are touched by the depth and clarity of Hannah's insight $45
Ellen Devine~ Medium~ Connect with past loved ones~
Have you felt loved ones trying to tell you something from the world beyond? Ellen has been an Occupational Therapist for over 25 years combined with her gifts of being a Psychic Medium with clairvoyant and clairsentient energies, have given many people relief and answers to those who have passed on. $45 FULLY BOOKED
Shellie~ Bone Charm Readings
Ms.V has been studying divination for 25 years. She uses her guides, ancestors and animal spirits to give her intuitive advice and direction for those in need. You will receive a revealing and informative information that can be beneficial to your present and future as well as concerns from the past. As a natural empath she will make sure your experience is forthcoming and devotional. $25/$45
Madam Sonja ~ Intuitive Tarot
Madam Sonja is first generation American, coming from an ancient lineage of Slavic mystics and healers. She is Clairaudient, Clairsentient, Empathic, an Ordained Minister and practicing Eclectic Witch.
She uses the Tarot to connect to her Guides providing guidance, messages and a peak into your future.
Come and discover with her what the Universe has in store for you. $25/$45
Rebecca Prince ~Tarot
Rebecca is an oracle who specializes in divination. Using methods from Ancient Greece, she uses her gifts as a clairsentient to tell you your most likely future based on current energies. She reads tarot, lenormand, oracle, playing cards, dice, runes, and also does charm casting. Her specialty is a Three Voice reading that combines three of the methods above to give you detailed answers about your questions. Ask a specific question or find out if the universe has a special message for you by booking a reading today. $25/$45
Laurelle Rethke~ Astrology Readings Or Mini Crystal Healing~
Healings- Crystals are crystallized light consciousness and pure mineral vibration. They assist us in harmonizing our dynamic fields of energy to be more aware of who we are. They work energetically with your body's intelligence to cleanse, balance, attune and heal. Align to your true self with the assistance of nature's most ancient wisdom keepers. Laurelle will lay some stones on and around you while doing some energy healing. These Astrology Sessions are half hour personality profiles that reveal a lot about who you are. You may also ask a question about a specific aspect of your life.

Astrology Sessions. Please have your Date of Birth and Time when making appointment. $45
Tara ~ Tarot
I am an Intuitive Emotional Empath with gifts of sight. I use Tarot and Oracle cards to read past, and present, energies around you, and to assist you in spiritual awakening, ascension, and healing of blocked energies. I do this only to help you serve your best good, for your future. The reading will always tell you what you need to know now, and what work still must be done! It can be an emotional experience, but always for the betterment and knowledge of the authentic self. "You know the truth by the way it feels"-Unknown
$25 / $45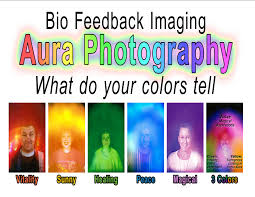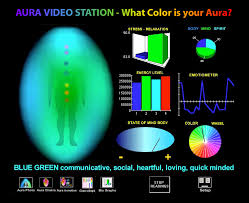 ** AURA - PHOTOGRAPHY **
Aura Photos & Readings
Available all day with Margery, First come First Serve
$12 / $25
***************
Appointments Only. To Book and Prepay
Please Call the Store @ 845-888-2547
(Sessions may be limited for walk ins)
***Be on Time, If you're late for the appointment then, you'll receive the time left.
~ 20%OFF Store Wide ~

For the Fair Only
Some Exceptions Apply
(Paper Goods, Cards, Tarot and some Specimens/Large Stones - No Coupon Rewards will be accepted during the fair, to expedite the lines.)