Next Fair Spring 2021
~~~~~~~~~~~~
Get Insights and Messages with Powerful Readers & Healers, Hand
Picked and Certified by Crystal Connection
@ Crystal Connection New York 116 Sullivan St Wurtsboro
~~~~~~~~~~~~~~~~~~~~~~~
(Some Practitioners may differ closer to event date)
Ellen Devine~ Medium~ Connect with past loved ones~
Have you felt loved ones trying to tell you something from the world beyond? Ellen has been an Occupational Therapist for over 25 years combined with her gifts of being a Psychic Medium with clairvoyant and clairsentient energies, have given many people relief and answers to those who have passed on. $45
Michelle Lorenzo~ Bone & Charm Readings
Join Michelle in working with the ancestors to help you resolve conflicts, remove blockages, and move forward on your path to personal fulfillment through a contemporary form of the ancient art of bone-casting. During this session, Michelle throws various bones and charms into a woven bowl to read and discuss the personal messages received for you. Michelle has a deep commitment to using her psychic ability and education in psychology, massage therapy, reiki, hypnosis, and genealogy to assist herself and others on their path of personal growth and well-being. $25/$45
Roland "The Anchor"~ Energy Healing
Roland is a Reiki Master as well as being certified as a Basic IET (Integrated Energy Therapy) practitioner. He blends what he has learned with healing modalities and what he has been doing naturally since he was young. He calls what he does, "Purification Healing" because he sees fire energy of different colors that helps to "burn away" or "transmute" what may no longer serve you.
"I wish to help as many people as I can as I now realize this is my life's purpose. The healing comes from a place of pure love." $45
Jennifer Wood~ Tarot & Aura Photography
Jennifer offers a traditional ten card Celtic Cross Tarot reading to help you consciously create your life. Gain insight to the energies currently moving through your life as you travel on your journey to creating the path that will guide you to your happiest potential. See what is at the root of everything as well as what to expect in the coming times, with clues on how to maneuver through your days and get the most out of every moment. Can be used to answer a specific question, or to gain general spiritual guidance from the High Healing Beings of Light that Jennifer receives her messages through.. Jennifer prefers you to say nothing prior to the reading. Both sessions 15 min $25

Bill "The Wizard" ~ Intuitive Reading ~
Intuitive/Medical Dowsing "Seer"
Bill uses his intuitive skills and tools, along with his unique connection to the universe, to provide you with the information needed to help see the choices in your life.
He is also able to spot potential health issues so you can make an educated decision about options available to you. Bill has an excellent track record of being accurate and informative in his predictions and what he 'sees'. $25/$45
Danya ~ Psychic & Spiritual Medium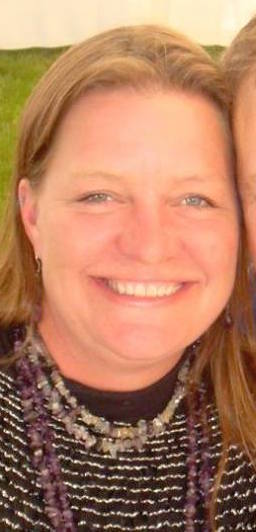 Danya is a trained Energy Medicine Healer, Shaman & Usui Reiki Master. She is Clairaudient Clairvoyant, Clairsentient, and Claircognizant (has the ability to see in dreams & visions, to hear spirit, to feel & to know things that are unseen). Danya connects with Spirit Guides, Guardian Angels, and family members who have crossed over to bring you the healing and information you need.

$25/$45


Crystal Oracle (15 min), Crystal Healing (30 min) & Astrology Readings (30 min) ~
Crystal Oracle Rock Readings—Use crystals to find out more about who you are and what you need to know at this time... gaining insights into current situations and how to move forward. Laurelle will read what the stones you've chosen have to relay, with a little time to ask specific questions.
Crystal Healing—The minerals, sacred crystalline structures, color and vibratory frequency of crystals work energetically with your body's intelligence to cleanse, balance, attune & heal. In these sessions, Laurelle works with your guides to assist on a specific intention that you request. Align to your truest self with the assistance of natures most ancient wisdom keepers.
Astrology—Spiritual Astrology links the influence of the planets to the growth of the Soul. Learn more about yourself and gain a greater understanding of your natural tendencies by seeing where the stars and planets were at the time of your birth. These mini readings can help you find perspectives to make life changing shifts.
Birth date, year & location required. Birth time highly recommended.
$25/$45
Sienna Van Dunk ~ Tarot, Oracle, & Palm Readings

Sienna comes from a long lineage of healers and her innate gift have been nurtured from birth. When Sienna is not traveling the world teaching Shamanic Techniques, Reiki, Or Tarot she connects to the Souls of her clients and mentees and provides nurturing yet no nonsense guidance for higher elevation. $25/$45
Tiffany~ Elemental Tarot
Reading tarot for over 20 years I've learned that the cards never look the same twice. Each time I read them a different picture and story emerges based upon the message the cards have for the seeker. In partnership with the personal vibration of the seeker and the story the cards tell, the message is intuitively delivered with compassion and understanding. Life is a journey and as Rumi stated, "what you seek is seeking you". $25/$45
Walk ins Welcome, However Appointments are highly Recommended. To Book and Prepay
Please Call the Store @ 845-888-2547
~ 20%OFF Store Wide ~
For the Fair
Some Exceptions Apply
(Paper Goods, CBD's and some Specimens/Large Stones, Sale or Coupons can be applied, not both)


For entertainment purpose only
** AURA - PHOTOGRAPHY **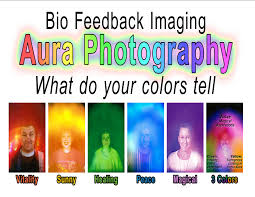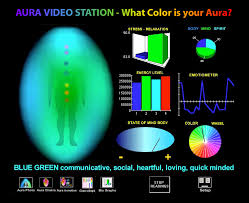 $25~ photo, chakra reading & short interpretation or $50 with 23 page analysis.