Next Fair August 21st & 22nd

~~~~~~~~~~~~
Get Insights and Messages with Powerful Readers & Healers, Hand
Picked and Certified by Crystal Connection
@ Crystal Connection New York 116 Sullivan St Wurtsboro
~~~~~~~~~~~~~~~~~~~~~~~
Adding Practitioners, so Check back in!
- Now Appointments Only -
Ellen Devine~ Medium~ Connect with past loved ones~
Have you felt loved ones trying to tell you something from the world beyond? Ellen has been an Occupational Therapist for over 25 years combined with her gifts of being a Psychic Medium with clairvoyant and clairsentient energies, have given many people relief and answers to those who have passed on. $45
Jennifer Wood~ Tarot & Aura Photography
Jennifer offers a traditional ten card Celtic Cross Tarot reading to help you consciously create your life. Gain insight to the energies currently moving through your life as you travel on your journey to creating the path that will guide you to your happiest potential. See what is at the root of everything as well as what to expect in the coming times, with clues on how to maneuver through your days and get the most out of every moment. Can be used to answer a specific question, or to gain general spiritual guidance from the High Healing Beings of Light that Jennifer receives her messages through.. Jennifer prefers you to say nothing prior to the reading. Both sessions 15 min $25

Bill "The Wizard" ~ Intuitive Reading ~
Intuitive/Medical Dowsing "Seer"
Bill uses his intuitive skills and tools, along with his unique connection to the universe, to provide you with the information needed to help see the choices in your life.
He is also able to spot potential health issues so you can make an educated decision about options available to you. Bill has an excellent track record of being accurate and informative in his predictions and what he 'sees'. $25/$45
Danya ~ Psychic & Spiritual Medium
Danya is a trained Energy Medicine Healer, Shaman & Usui Reiki Master. She is Clairaudient Clairvoyant, Clairsentient, and Claircognizant (has the ability to see in dreams & visions, to hear spirit, to feel & to know things that are unseen). Danya connects with Spirit Guides, Guardian Angels, and family members who have crossed over to bring you the healing and information you need. $25/$45
Anjhalia Kate Loye~ Akashic Record Reading
Sunday Only
A
njhalia Kate Loye~ Akashic Sou
l Readings &
Gong Bath Healings. Her Soul Readings are for initiates and seekers… bringing the soul's clear guidance to awaken your spark! As she channels, you feel the vibrational resonance that says "this is true", and your heart opens wide to breath authentically. The words of wisdom from the great Masters speak secret messages, …of your ancient gifts, your aspirations, your mission and soul's journey on this earth. You may receive an akashic record, ancestral clearing, wisdom teachings for your evolution, emotional release, purification and gateway's opening. $45 Sunday Only

Tiffany~ Elemental Tarot
Reading tarot for over 20 years I've learned that the cards never look the same twice. Each time I read them a different picture and story emerges based upon the message the cards have for the seeker. In partnership with the personal vibration of the seeker and the story the cards tell, the message is intuitively delivered with compassion and understanding. Life is a journey and as Rumi stated, "what you seek is seeking you". $25/$45
MaryAhenakew~ Psychic Medium
Mary is a compassionate and sensitive psychic and evidential medium who uses her ability to focus on what is happening in your life including health, career, and relationships. She will connect with your loved ones in Spirit to communicate their messages of love, guidance, and healing to you. $25/$45
Jenni Love - The Rogue Witch~ Tarot, Akashic Records, Past Life Readings
Jenni Love has been serving her clients for over a decade right here in the Hudson Valley. She is a Clairsentient-Psychic Witch, Usui Reiki Master, Sound Healer, Ordained Minister and has received the Munay Ki Shaman Rites. Her readings herald guidance about the paths & possibilities of the future. Additionally offering insight & healing regarding the past.
We all want answers... And Jenni will use all the tools at her disposal in order to uncover the answers you seek. $25/$45
Raven- Tuning Fork Healings
Align your chakras back to rhythm and raise your vibrations. In this session, Raven uses tuning forks and singing bowls for healing, transforming and awakening to our full potential. Experience states of deep relaxation, reduce stress, increase blood flow, enhance immune response, transcend to higher and deeper levels of consciousness. $45
Tami Adams
Certified Master Hypnotist
Member of the American Hypnosis Association

Enjoy the calming relaxation of both the body and the mind as you drift into trance. If you have experienced hypnosis before or choosing it for the first time, you will come out with a tremendous sense of calm, peace, clarity and relaxation all typically accompanied by a smile.
The only way to truly understand how natural and effective hypnosis is, is to experience it for yourself.
Your fifteen minute session will allow time for a few quick questions, a gentle induction, some time to immerse in the amazing feeling unique to hypnosis and to come back out feeling refreshed and renewed. $25
Kim Laie Guervil~ The Hawaiian Psychic Medium
She is a native born Hawaiian who's journey has led her all the way to Monticello NY. Her Lineage is filled with a wealth of hawaiian healers with a genealogy dating back to King Kamehameha I, the very first king of Hawaii. In addition to being a healer, she is also a medium, medical intuitive, Reiki practitioner, empath and healing touch. Her delivery is not only loving but also respectful with a touch of humor. $45

Shelly~ Bone Charm Readings
Nicole~ Curiosities Card Reading
Appointments Only. To Book and Prepay
Please Call the Store @ 845-888-2547
(We may not have any slots available as a walk in)

******If You are late for your time slot, you will only receive the remaining time of your slot, so practitioners can stay on time for all other appointments.*******
~ 20%OFF Store Wide ~
For the Fair Only
Some Exceptions Apply
(Paper Goods, Cards, Tarot and some Specimens/Large Stones - No Coupon Rewards will be accepted during the fair, to expedite the lines.)


** AURA - PHOTOGRAPHY **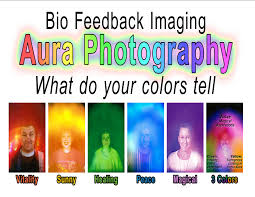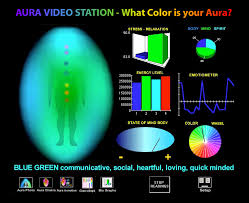 $25~ photo, chakra reading & short interpretation or $50 with 23 page analysis.